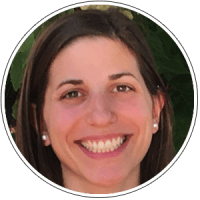 B.A. in Psychology, University of Rochester '09
BM.A. in Counseling Psychology, Arcadia University '14
Alex specializes in mental healthcare for children, adolescents, and adults in outpatient and school settings. She graduated in 2014 from Arcadia University with a Master's Degree in Counseling Psychology. Alex is a Pennsylvania Certified School Counselor and is working toward becoming a Licensed Professional Counselor.
Clients experience her warmth, compassion, and sense of humor. With practice treating individuals experiencing anxiety, depression, bipolar disorders, and trauma symptoms, Alex offers experience using evidence-based and multicultural competencies to encourage health and healing.
Alex has developed and led workshops for children and adults. Her workshops were devoted to inspiring behavior change, supporting parents, and teaching skills such as self-compassion, mindfulness, and using a growth-mindset. Alex has presented with other counseling professionals at the Pennsylvania Counseling Association's (PCA) annual conference on the process of creating effective evidence-based and culturally-competent counselors. Alex published a paper with her colleagues on the topic in the Journal of the PCA.
Originally from the greater Philadelphia area, Alex has also lived in upstate New York while attending the University of Rochester. In her free time, Alex enjoys discovering new music, dancing, yoga, trying new foods, cooking, and crafting.
Alexandra Mamolou, M.A.
Mental Health Therapist
Certified School Counselor
alex.mamolou@gmail.com