Harold Kirby is a certified Grief Recovery Specialist utilizing the Grief Recovery Method®. He is a nationally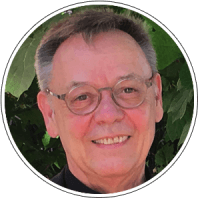 recognized speaker and licensed expert in the treatment of OCD and the full range of anxiety disorders and depression.
In addition to being a Grief Recovery Specialist in Philadelphia, Harold is a Cognitive Behavioral Therapist with over 25 years experience.  Other treatment modalities for non-grief related issues include E/RP, EMDR, Mindfulness-Based Stress Reduction, Mindfulness-Based Cognitive Therapy and ACT (Acceptance and Commitment Therapy and DBT).
Each person is unique. Harold's wide range of skills allows him to design treatment in order to complement the unique needs of each individual whether it is grief, OCD, anxiety or depression. His practice is in Center City Philadelphia at 2401 Pennsylvania Avenue, Suite 1C-52, Philadelphia, PA 19130.
Follow this link if you would like to read more about grief:  grm_ebook_r_new